Man Yee
After 15 busy years of "corporate life", the realisation that something was missing from ManYee's physical being was a profound turning point. ManYee discovered and gravitated toward the Iyengar style of Yoga with it's wholesome discipline, precise movement and concise instruction. She has felt the benefit and reward this unique style of Yoga offers, It has provided her with a directional reference point, an increased sense of body awareness and a clear & focused mind.
ManYee is committed to ongoing self development and deepening of her knowledge. She practices daily and frequently travels to Pune, India to study directly from Iyengar family. Annually, she travels to France to attend intensive retreats with Mr. Iyengar's long time disciple Faeq Biria.
In 2012, Manyee has enrolled in a 3 years iyengar yoga therapeutic course in order to better serve the students in need.
Currently, Manyee is holding a junior intermediate teacher certificate in Iyengar style yoga.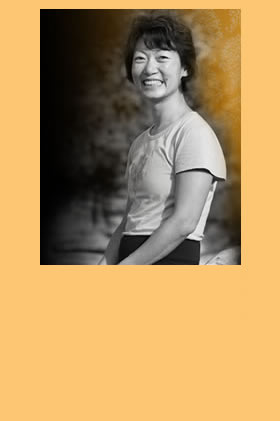 Rosemary
Rosemary has been studying yoga with Senior Iyengar Teachers for over 15 years and is a Certified Iyengar Teacher.
After a busy corporate life, she now enjoys the freedom of exploring her yoga practice and has been teaching yoga for over 5 years. Daily yoga practice includes on-going teacher training and classes with senior teachers.
Her specialty is working with Babyboomer students to assist all levels to attain greater confidence, stability and a sense of lightness.
She has also travelled to Pune, India, to attend classes with the Iyengar family, plus workshops with visiting international Iyengar teachers.
She believes the depth of the Iyengar training enables everyone to benefit from the yoga poses and achieve balance in their lives.